Amidoa
Biographical information
Status
Alive
Also known as
Queen
Personality
Proud, Vain
Residence
Myla-Sil
Leverage
No; Five
Ability
uses black arts and dark magic
Family members
First appearance
Pg. 22
[Source]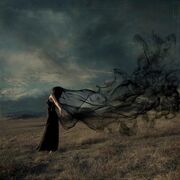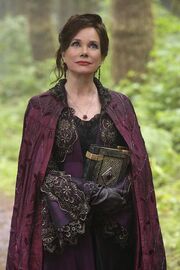 Background
Edit
Amidoa is an extremely proud and vain woman, utterly controlled by her need for power and greatness.  She is a Five, a race that was created to assist the Leverage in everything they might need.  Fives have unruly powers that typically only work when a Leverage is in danger.   When the Fives and Leverage abandoned one another, Amidoa attempted to harness her powers by turning to black arts and dark magic.
With the help of the Pull and Lord Sicreet, Amidoa rose from a lowly Five girl to being the queen of Myla-Sil, one of the most powerful countries in the world.  All she had to do to keep her throne was one simple task: convert the Leverage or destroy them.
Happy to oblige, Amidoa set about her work instantly.  She easily found control over Flake, Rime, and Snow Frost.  She then moved on to harder territory.  She managed convince Hail Frost that following the path Elethor had given him was pointless, and he must join the Pull or die.  Hail did join the Pull as an assassin, but his conscience continued to torment him so he drowned out his feelings in drinking.  As Amidoa tried to force Hail into giving up his power for the Pull, Hail, in a drunken rage, sliced off her right hand.
Hail tore away from the grip the Pull had on him and tried to sew his life back together.  Amidoa, however, never tore away from her bitterness and thirst for revenge.  As a Five, she was ab to cheat death five times.  On her fifth "life" Amidoa is confronted with the most difficult decision of her life. Seek out her revenge on Hail and lose any love her young Leverage daughter might have for her, or relent and spend her last life trying to heal the wound her bitterness has sliced between her and Ash.