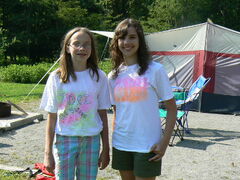 Victoria "Tori" Nichols is a good friend of
Kaycee Browning
.
Acknowledgements
Edit
"
"Tori, your edits and suggestions have always been perfect. I love how you go out of your way to think like me and what would be best for my book."
"
Browning says Tori Nichols and Mayson Stowers are "the most amazing friends in the world."
NaNaWriMo
Edit
Nichols participated in National Novel Writing Month Nov., 2012.